Save Your Health, 
Enjoy Restful, Healing Body and Feeling Refreshed!
BIDET Attachment offers a drastic improvement in how one cleans up and gets fresh after using the bathroom.
Requires no battery or electricity. The Toilet Bidet is designed with soft spray for an effective cold or warm water stream for posterior wash.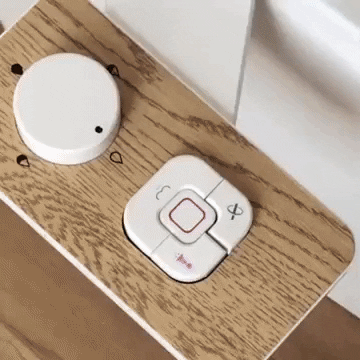 Bidet Attachment is not only easy and comfy to use , but it also increases your personal hygiene and brings convenience and health.
Spa Experience: Pulsating freshwater and Ambient temperature smoothing wash, leaves you clean and rejuvenated.
How can our Bidet Seat benefit you?
☑️ Ensure good daily hygiene.
☑️ Save Your Money : Bidet saves about $8,400 on toilet paper in your lifetime.
☑️ Save Your Health : Bidet Decreases the chance of infection from fecal bacteria 
☑️ Save Your Health : Toilet Bidet Increases hygiene during menstrual period
☑️ Save Your Health : Hemorrhoids patients are easy to use and reduce infection.
☑️ Save Your Time : It only takes 10 minutes to install.
How To Use The Bidet Attachment
1-Have a clean throne
2-Position yourself 
3-Simply turn on the control dial knobs: The pressure control dial knobs allows you to feel each level up as you increase the pressure with the dial.
Suitable For All Standard Toilets On The Market 
Applicable Users For Bidet Toilet Attachment
Suitable For Everyone, More Benefits For Some
Old People: Easy to use with one click 
pregnant woman: No need to kneel down to clean up
Woman: Wash away the discomfort of menstrual sticky.
Overweight person: No trouble of wiping.
Children: Can use it without teaching.  
 Features
-No electricity / No paper required / Clean and hygienic / Easy to install
-Unlike most bidets, this bidet is located under the toilet seat and hooked directly on the toilet tank, ready for use at any time! It can be operated without power supply.
-The water in the bidet is at a comfortable room temperature. The whole family can use it easily and fun.
-Innovative design-the device is lifted for easy cleaning
-Compact device fits between toilet and seat
-Convenient lever control spray
-Can be installed on any standard toilet within a few minutes.
-Unisex general sanitation
-High-quality materials
-Adjust water pressure
Specification Of The Bidet Toilet Attachment
Material: ABS high-quality plastic + stainless steel
Style: single cold double nozzle
Function: hip cleaning, nozzle self-cleaning
Applicable hole distance: 11cm-20.7cm
Package Included:
2 * Three-way adapter (metal / plastic)
1 * Braided tube / PU tube
1 * Installation manual
1 * Warranty card
1 * bidet
OUR GUARANTEE
Thousands of gifts have already been offered this year, we thank you for your trust. The satisfaction of our customers is our number 1 priority.
If you don't have a positive experience for any reason, we will do WHATEVER it takes to make sure you are 100% satisfied.Due to high demand please allow us between 1 to 2 weeks for delivery.
Depending on your location, you may receive items much earlier.
---